Here is some basic information that will help you submit your artwork in the best format possible for the best, and quickest, result possible. Taking a moment to educate yourself now will save you a great deal of time and trouble in the future.
There are two types of digital art. Raster and Vector artwork.
Vector Images
These files consist of outlines and are similar to computer drafting files and true-type fonts. Vector art is the most preferred for all logos, text, and taglines. They can be printed at any size and provide crisp clean edges, as they are generated by the defined outlines and shapes, rather than being created of pixels like raster images. Much like true-type fonts, they give a crisp clean finished edge and good definition at any size. When saving this sort o file for print, you must convert all text to paths, outlines, or curves (terminology depends on your software) before e-mailing. If you have placed raster files in your vector image, all of those files must also be e-mailed along with the parent vector file. Adobe illustrator and CorelDraw vector files are overall the most friendly for screenprinting. Example file formats: Adobe illustrator.eps, CorelDraw.cdr
Raster Images
These images usually consist of a photograph or scanned art. They are made up of individual pixels, and are difficult to resize or edit. These must be created at finished size and a high resolution to be suitable for print, at least 300dpi (dots per inch). The file sizes for raster images can be very large. Example file formats: Photoshop.eps, Photoshop.tif
Photoshop.eps and Photoshop.tif images are raster images and must be 300dpi and at full size for your application. Be aware graphics from the internet are usually 72-96 dpi, and will not reproduce cleanly for print.
Camera ready art is a very high quality print of a logo, text, or tagline that can be scanned for a digital file.
Note: A Fax, Photocopy, hand-drawn art, business card, or letterhead is not considered camera ready art. These art sources will have to be redrawn and may incur art charges.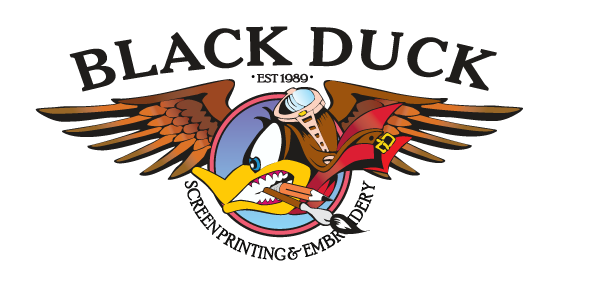 Fill out the form and SAY HELLO!
Ph: +1 505-884-3656
Fx: +1 505-884-3979
Mon-Fri: 8:00am - 5:00pm
4820 Pan American East Fwy NE - Albuquerque, NM 87109