Simply The Best
Screen Printers

We can print on anything we can get on our press, T- shirts, tote bags, aprons, sportswear, jackets, caps, textiles, backpacks & bumper stickers. We do it all! Our staff bleeds ink! Screen printing is not a job for them, it is their career. Most of our screen print team have over 10 years experience, and several have 25-40 years on the job! We have 4 multi color automatic presses, (each capable of printing 600 shirts per hour. We also have 3 multi color manual presses for smaller jobs.
With artists skilled in every pre-press preparation from simple, single-color prints to the most complex four-color and spot processes, we don't need any sidekicks to produce our film and screens.
Once the screens are on the press, our experienced production staff flies into action, controlling every aspect expertly. Ink viscosity, mesh count, screen tension, squeegee pressure, off contact, and curing are some of the many variables over which our people keep vigilant in order to ensure the highest possible quality for your product.
Not only do we produce stunning, high quality images, but with our four automatic and five manual presses, we have the capacity to handle any and every job our customers can imagine.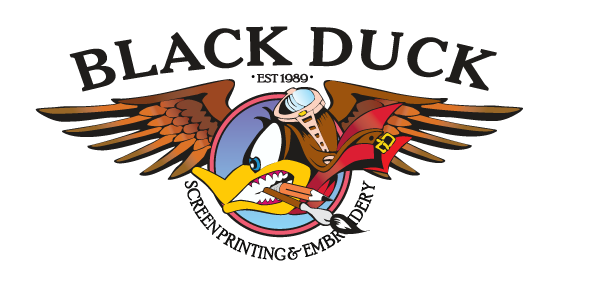 Fill out the form and SAY HELLO!
Ph: +1 505-884-3656
Fx: +1 505-884-3979
Mon-Fri: 8:00am - 5:00pm
4820 Pan American East Fwy NE - Albuquerque, NM 87109