The Black Duck art team can convert your idea into amazing, unforgettable apparel. Not only can we create high quality digital art in both Mac or PC, we draw , paint and create in multiple mediums. We can prepare artwork for apparel, promotional products, signage as well as business cards, letterheads, posters, brochures and multi media. We've done it all.
Any style of artwork is within our scope, and we can create everything from orignal hand-drawn and hand-painted pieces to digitally created logotypes.
You can best benefit from our expertise by having us produce original artwork for your apparel, because we can create art specifically for your garment and application!
Not only can we create and prepare artwork for apparel, ad specialties, and signage, we can provide you with a total artwork solution ready for everything from letterhead and business cards, to posters, brochures, and multimedia applications. We've done it all and we are ready to do it for you!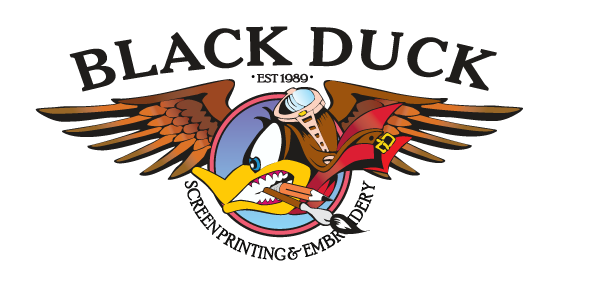 Fill out the form and SAY HELLO!
Ph: +1 505-884-3656
Fx: +1 505-884-3979
Mon-Fri: 8:00am - 5:00pm
4820 Pan American East Fwy NE - Albuquerque, NM 87109