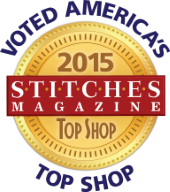 Black Duck has been recognized in:
Voted "America's Top Shop" Stitches Magazine
1st Runner Up "America's Top Decorator" competition, Wearables Magazine
 Erich Campbell, (long time Black Duck employee) voted one of the "75 Most Powerful People in the Industry" for 6 years in a row, while at Black Duck.
 Impressions Magazine ranked Black Duck #46 for "Top Volume Screen Printers" nation wide.
Stitches Magazine national contest, "Dream Shop". Winners were awarded one full week with a Black Duck employee to evaluate & tweak their business. Participated several years.
 Printwear Magazine recognized Black Duck as one of the best showrooms in the business.
 International SGIA Golden Image Award.
 Black Duck won Stitches Magazine Annual Stitch off Award for MANY years
 Black Duck featured almost monthly in Printwear Magazine, Wearables Magazine, Impressions Magazine, Advantages magazine and Stitches magazine.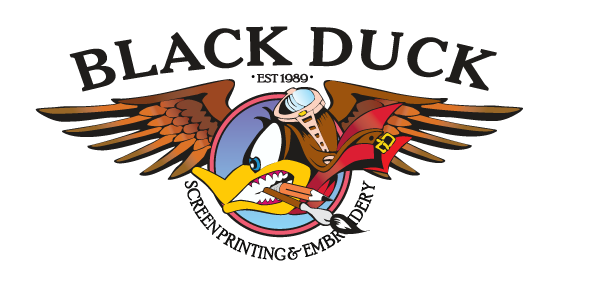 Fill out the form and SAY HELLO!
Ph: +1 505-884-3656
Fx: +1 505-884-3979
Mon-Fri: 8:00am - 5:00pm
4820 Pan American East Fwy NE - Albuquerque, NM 87109