Black Duck Embroidery
can't be beat
We have the most talented embroidery staff. Each has decades of experience! With a shared passion to produce the highest quality garments on time & on budget. No job is too big or small! We use the most talented digitizers, to carve out your logo, making it look crisp, clean and 3 dimensional. Let us stitch your logo so that it pops!
Black Duck has everything you need from skilled in-house digitizers, to one of the Southwest's largest production areas. With sixty-four heads, we can handle any job. Our experienced machine operators have the know-how and the drive to make your job outstanding.
We use our knowledge of fine detail, our mastery of color, and our lettering skill to make your design the best embroidered piece it can be. Our control of such variables as stitch type, sequence, thread type and thickness, backing, tension, machine speed, and needle size/type, combined with our extensive knowledge of materials, garments, and design placement ensures a consistently top-quality product.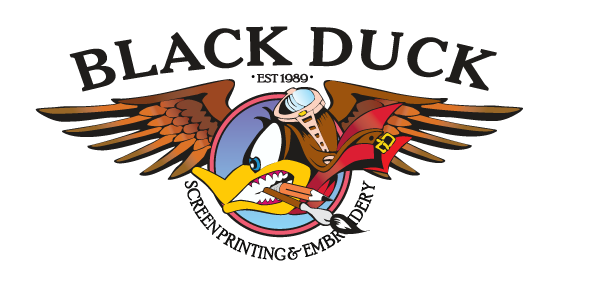 Fill out the form and SAY HELLO!
Ph: +1 505-884-3656
Fx: +1 505-884-3979
Mon-Fri: 8:00am - 5:00pm
4820 Pan American East Fwy NE - Albuquerque, NM 87109